Minute Tremblings, 2021
×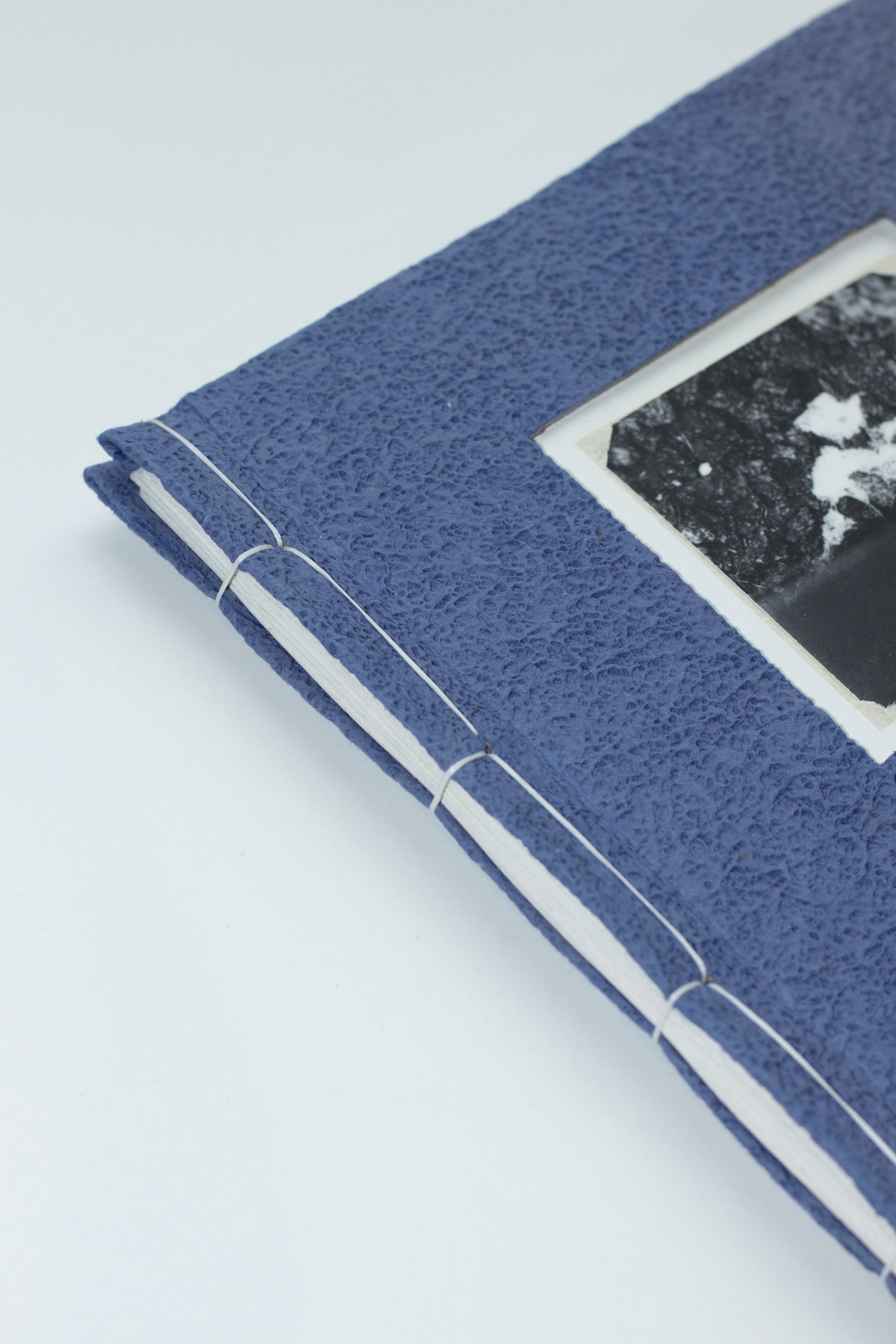 ×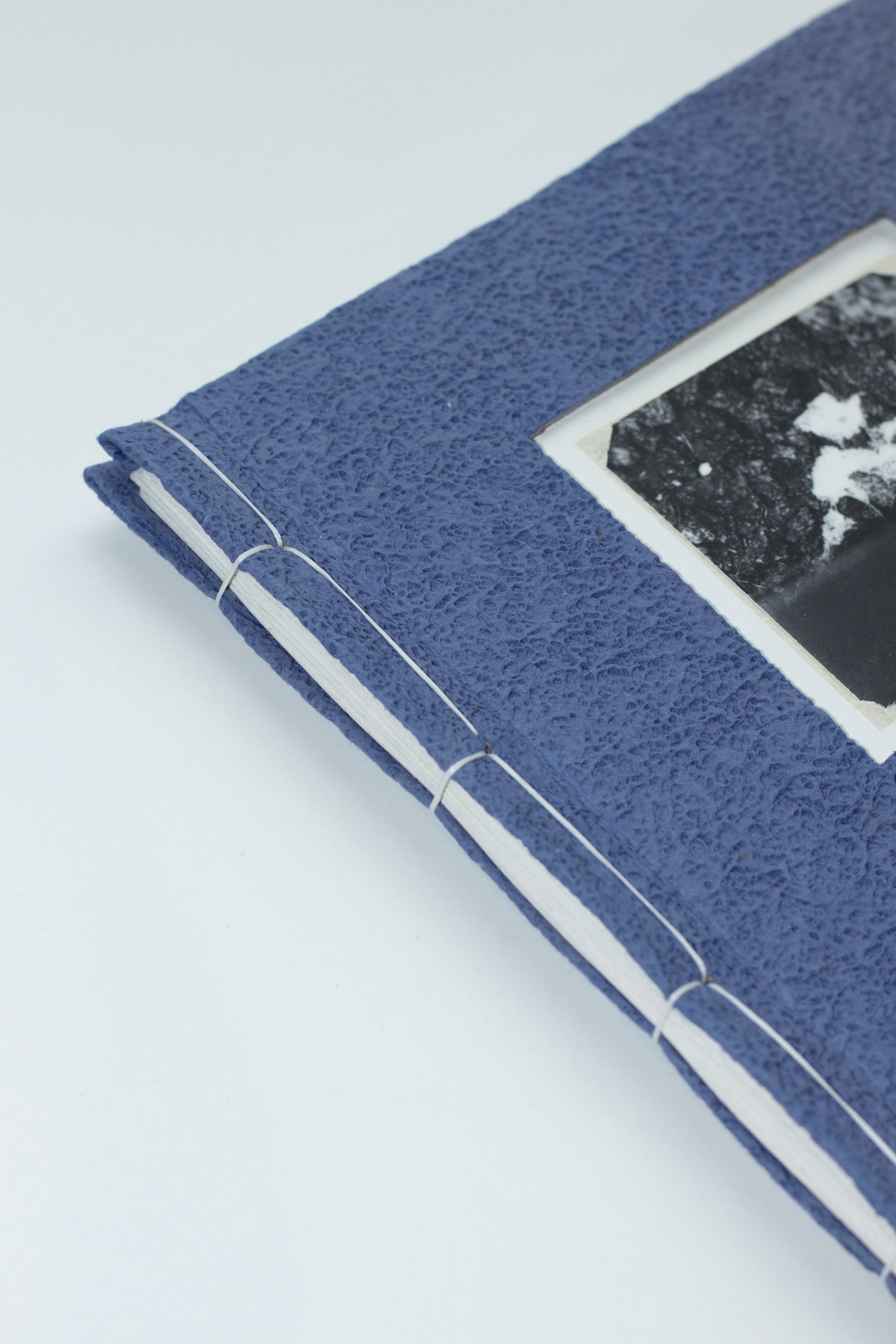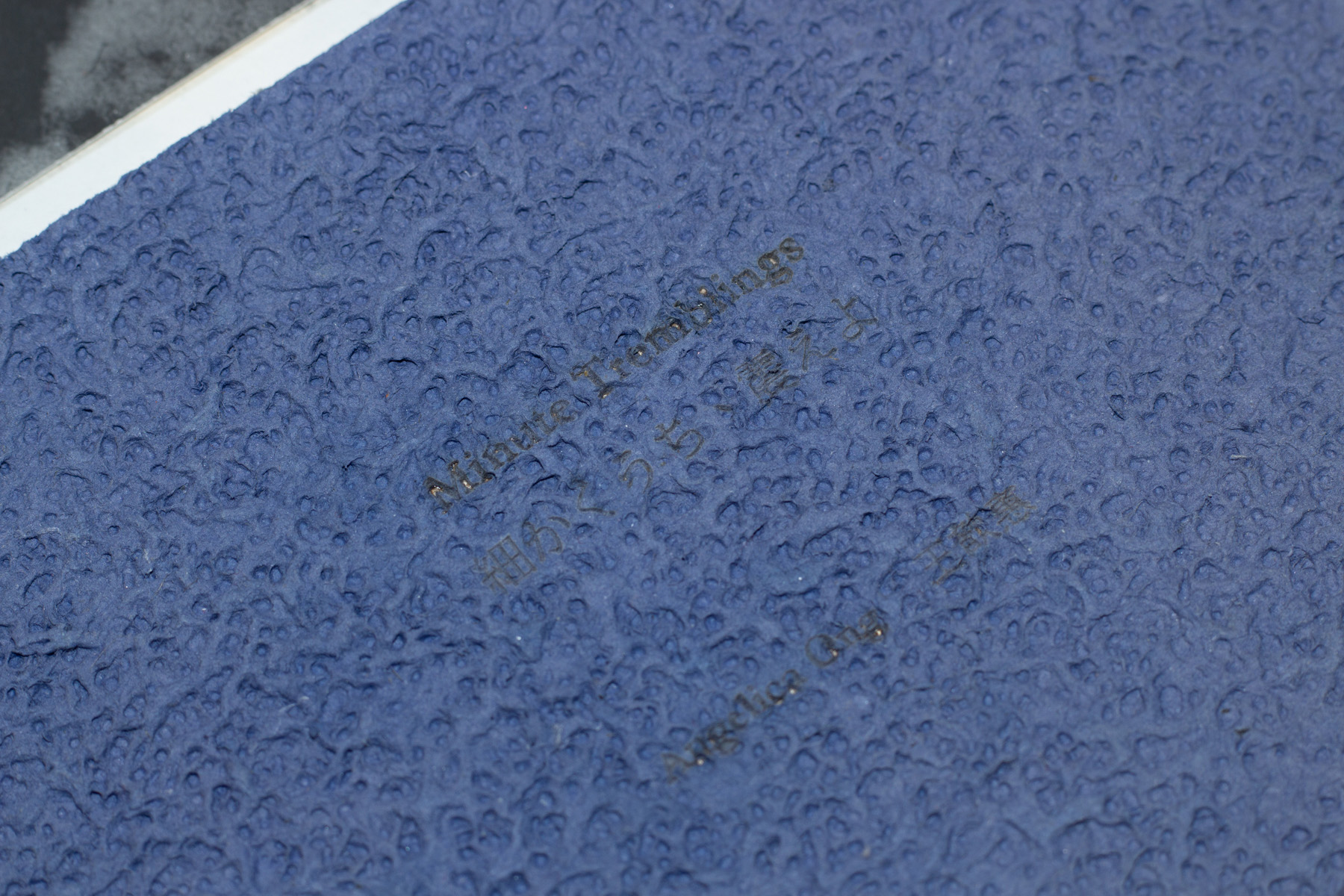 ×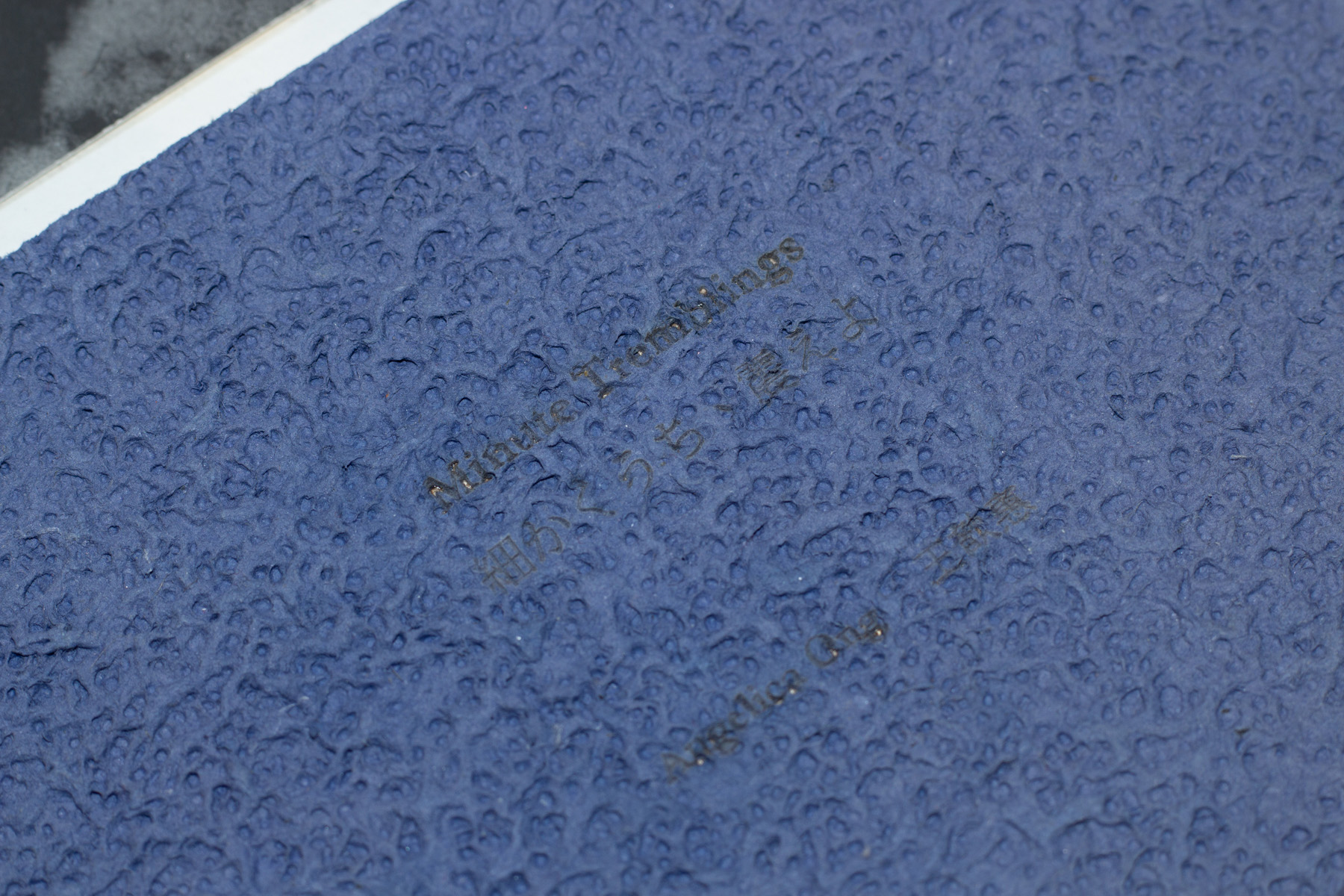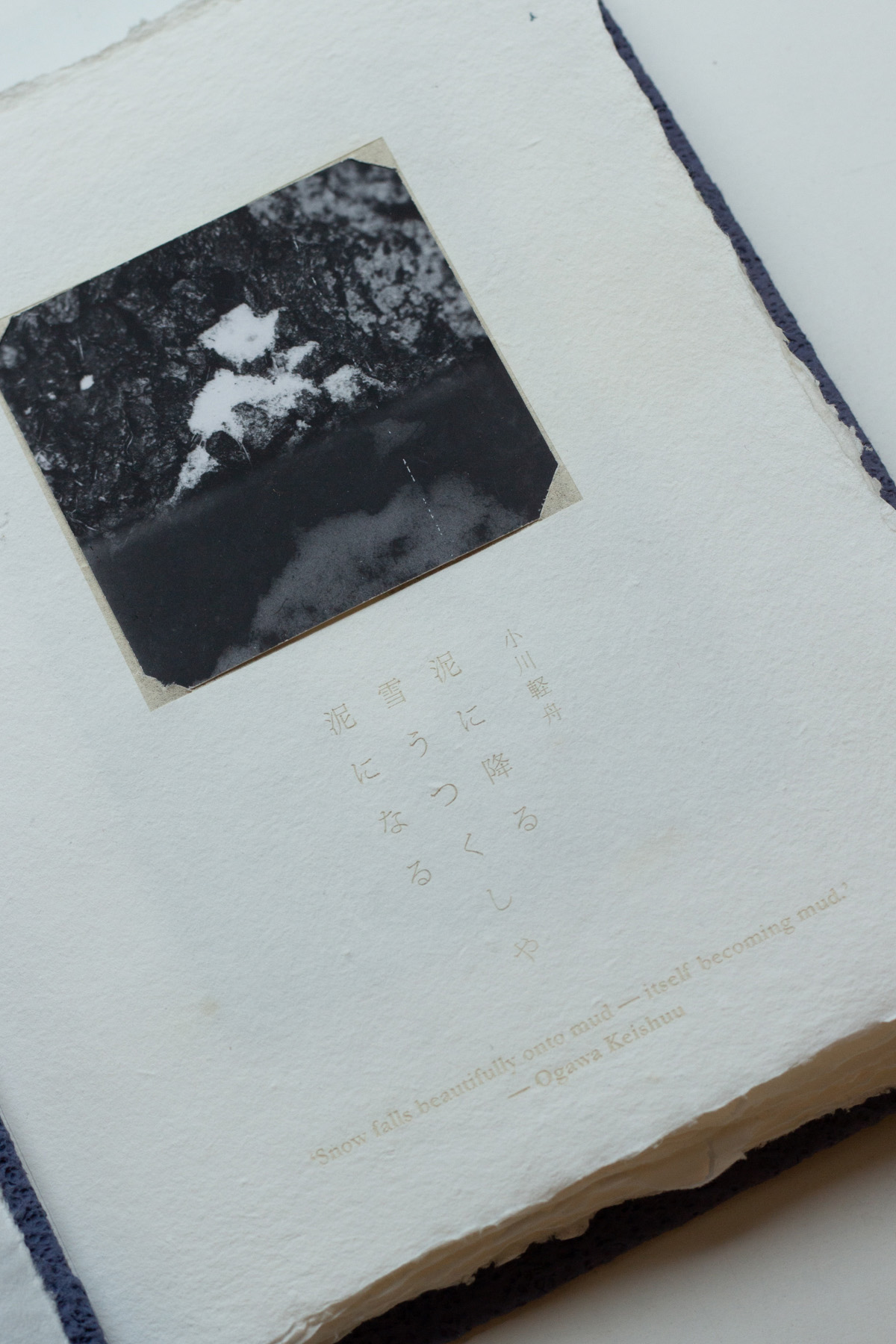 ×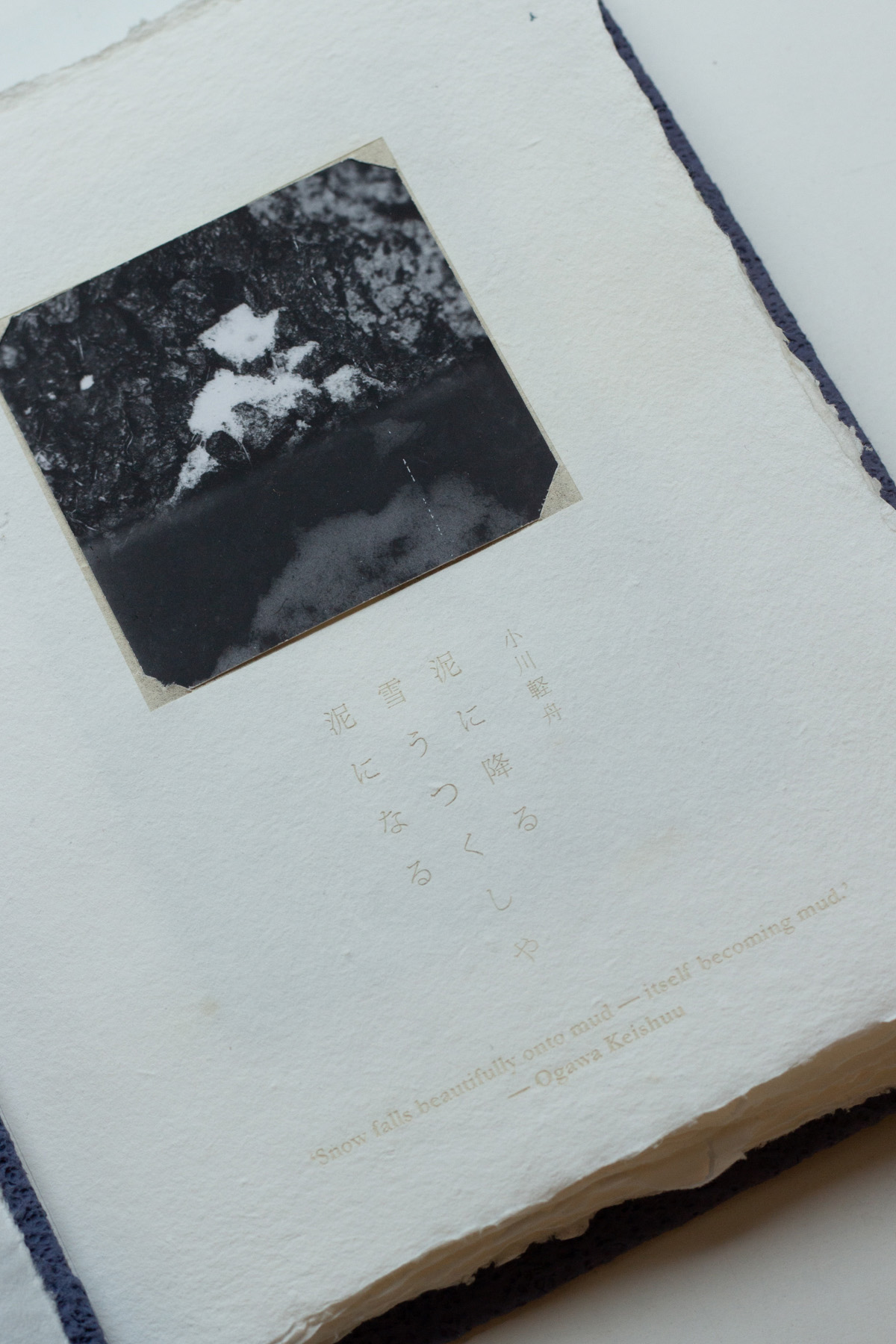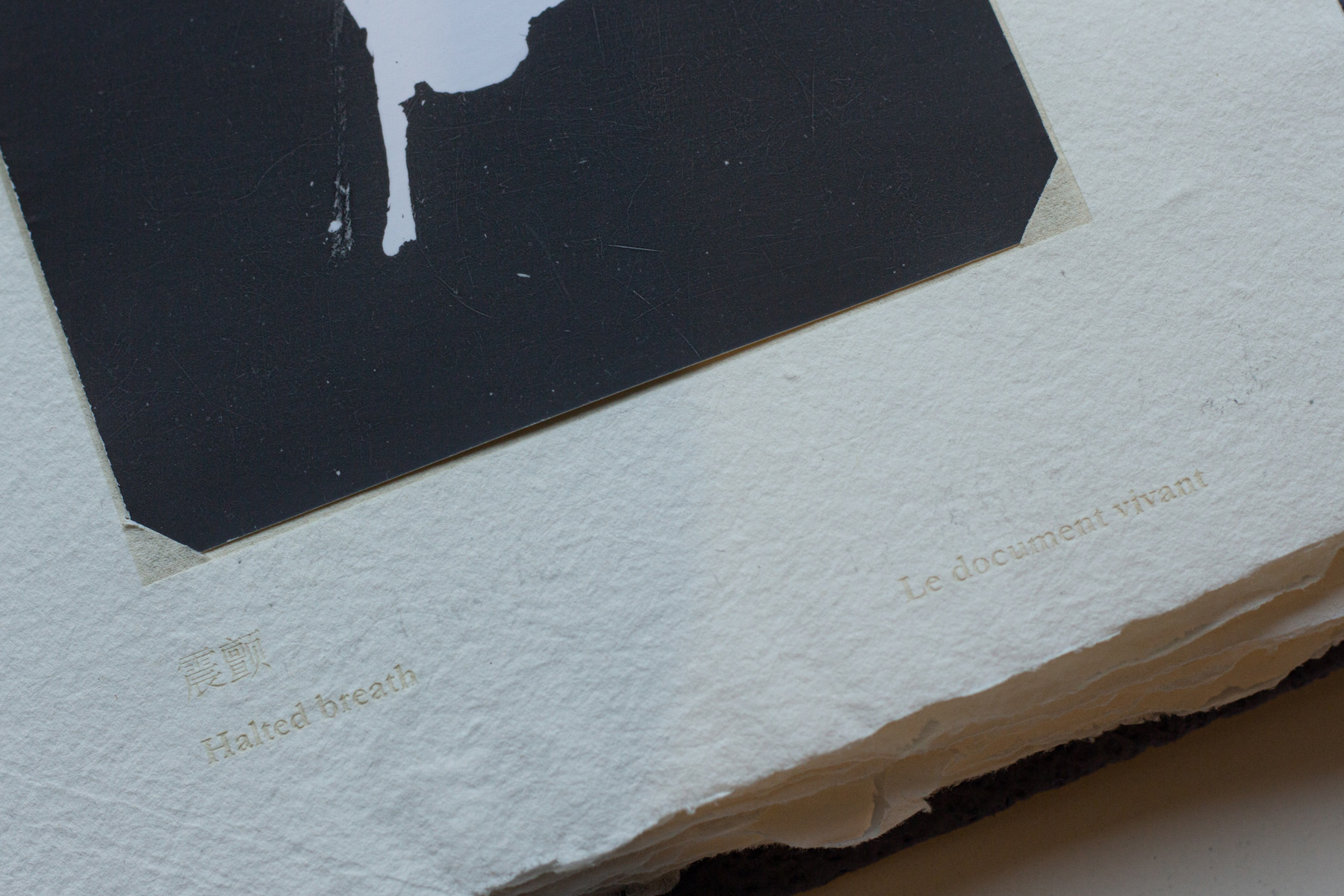 ×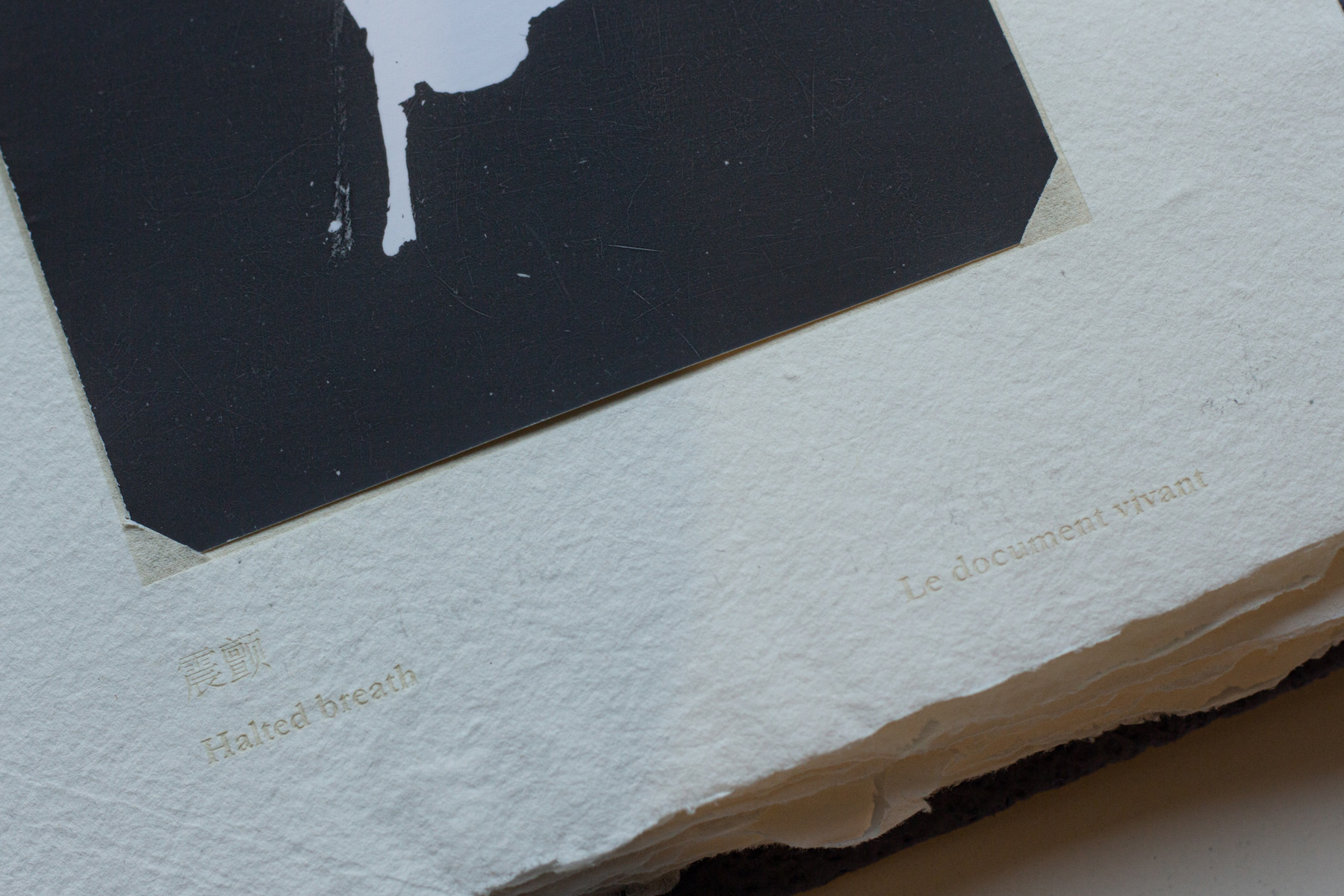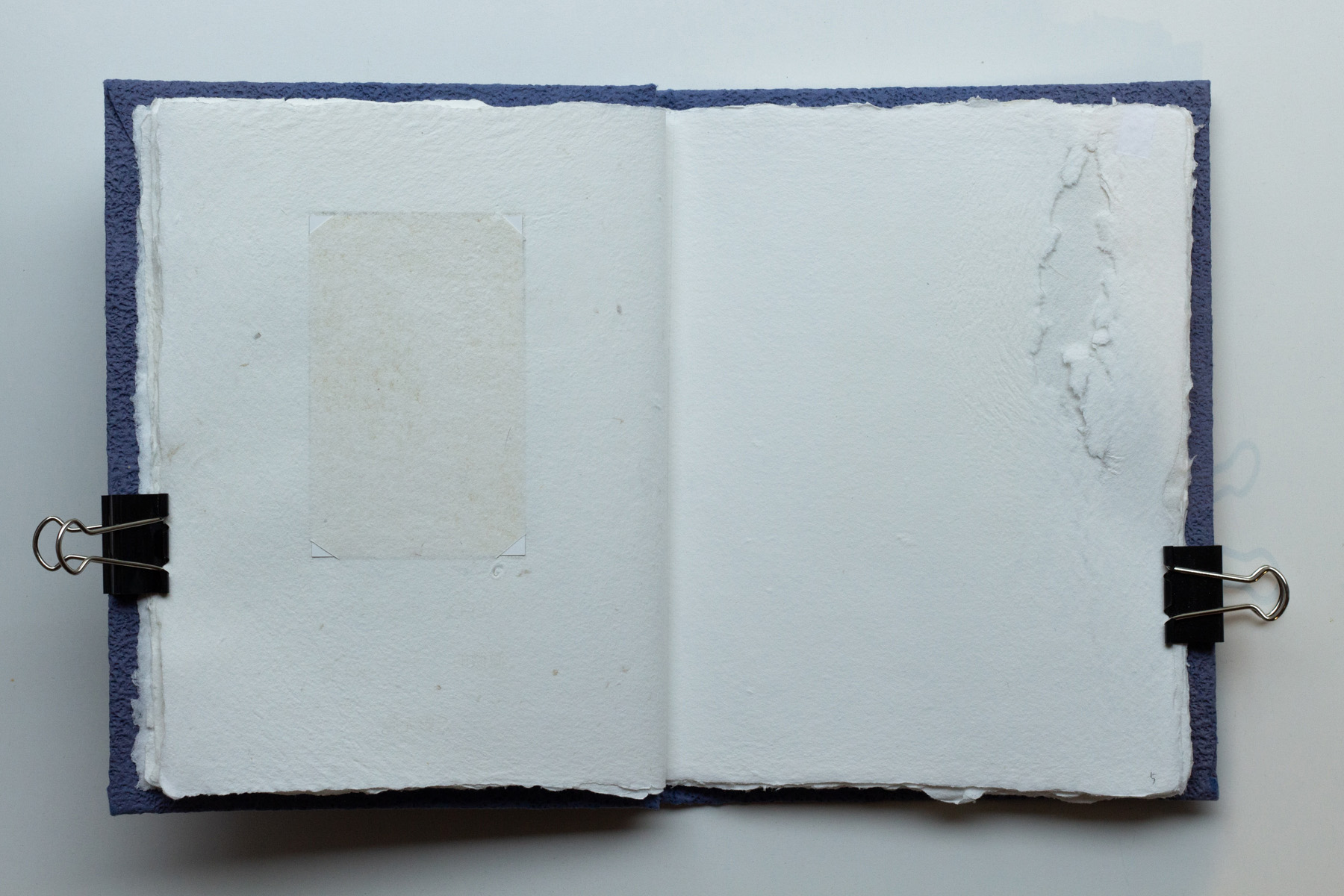 ×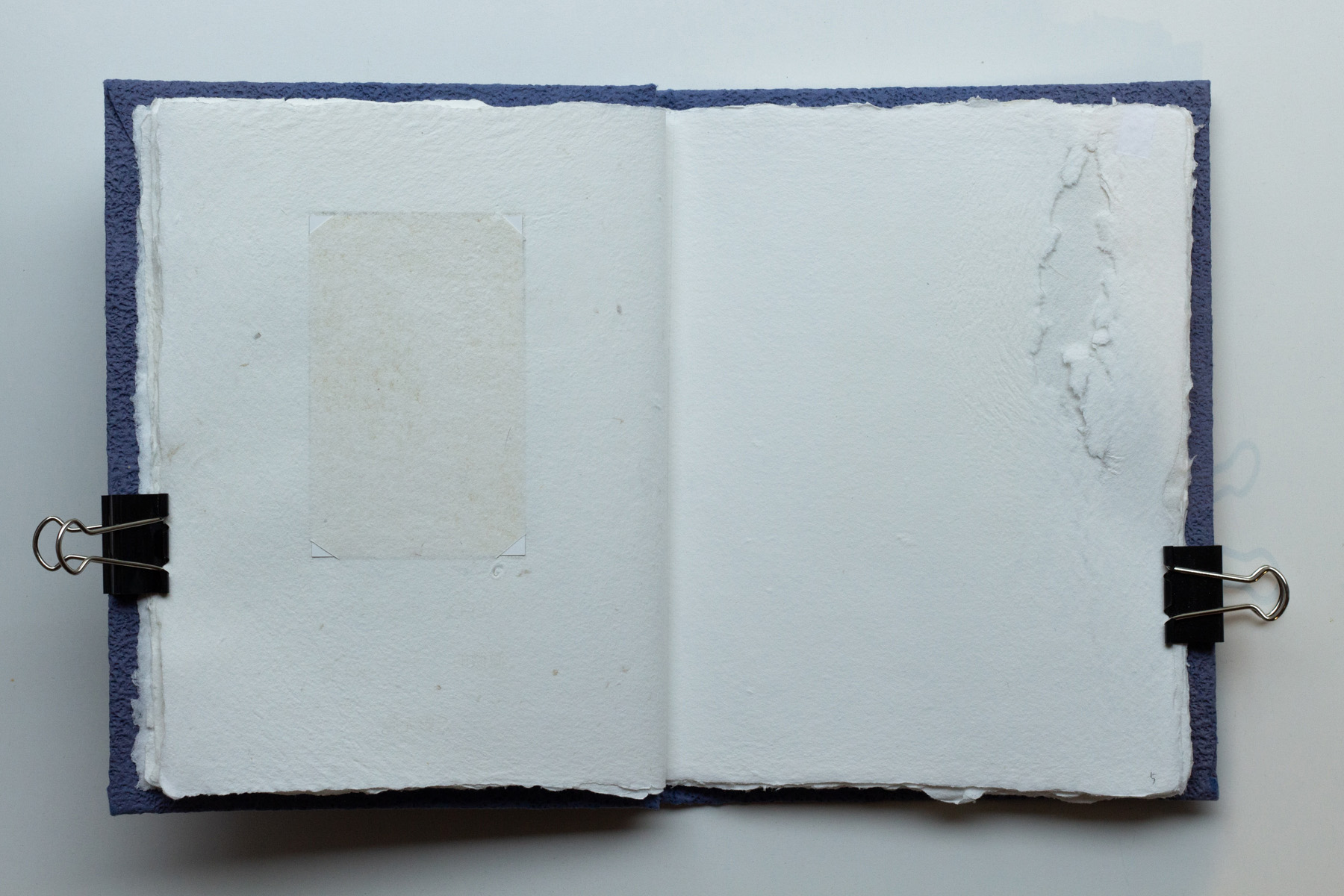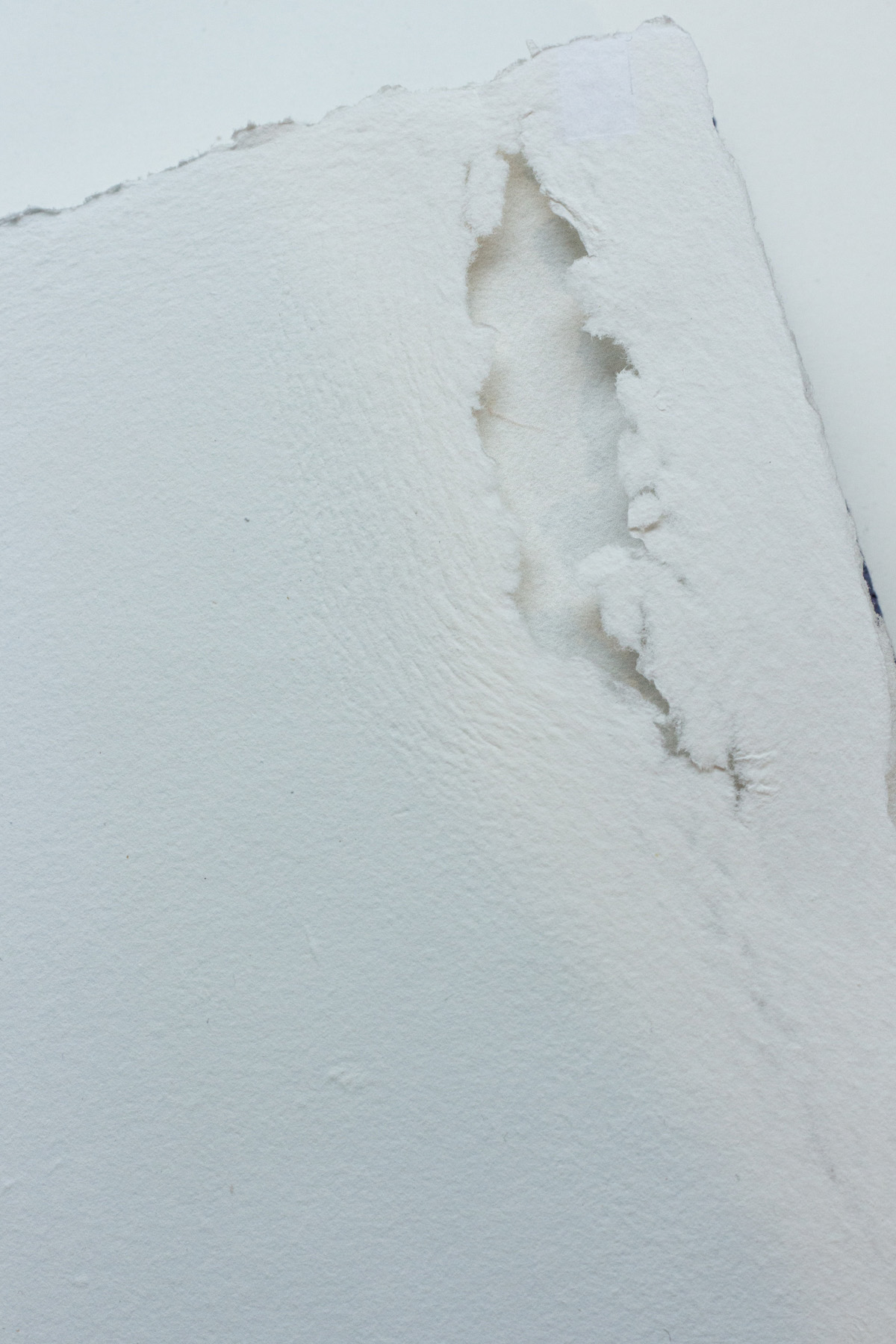 ×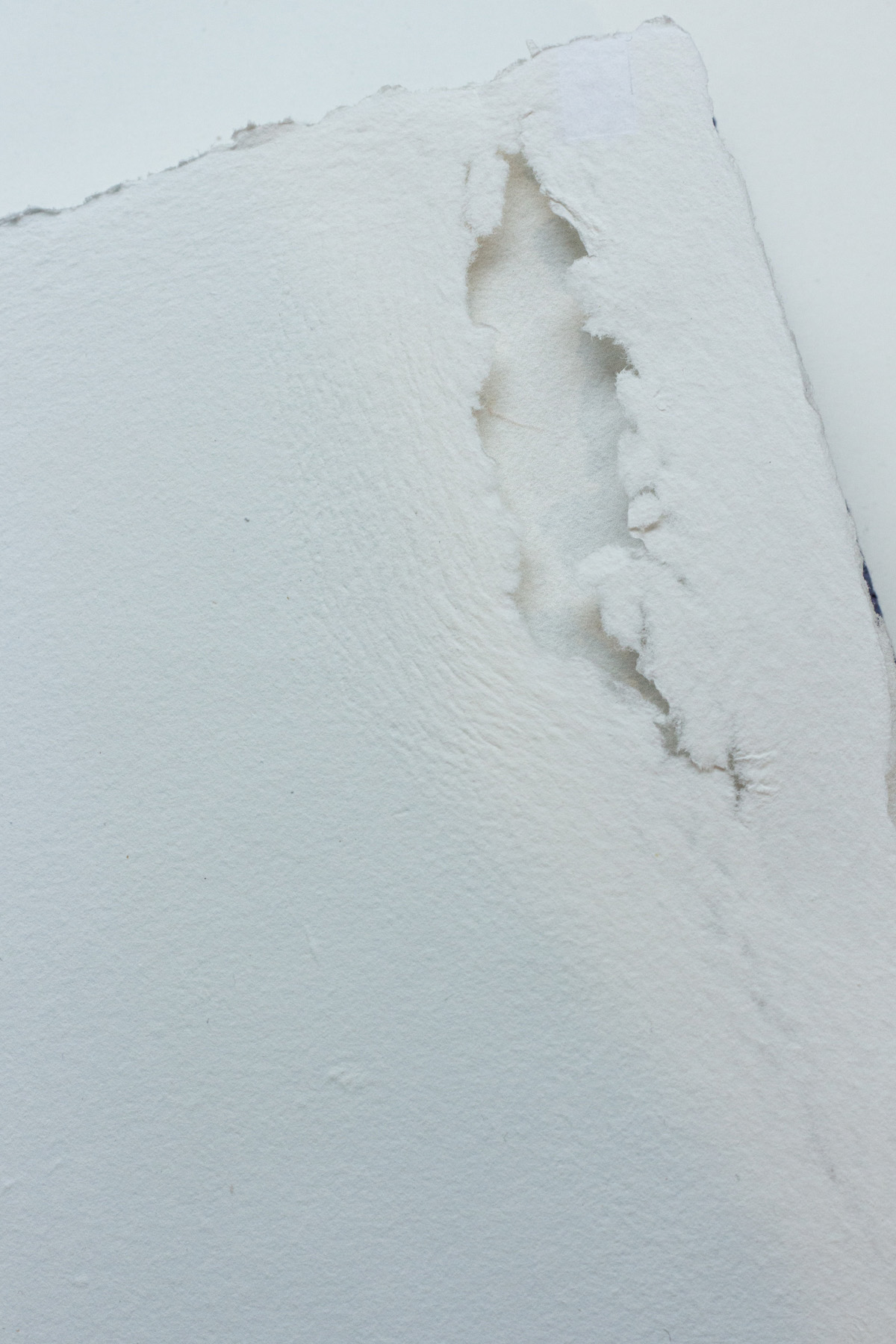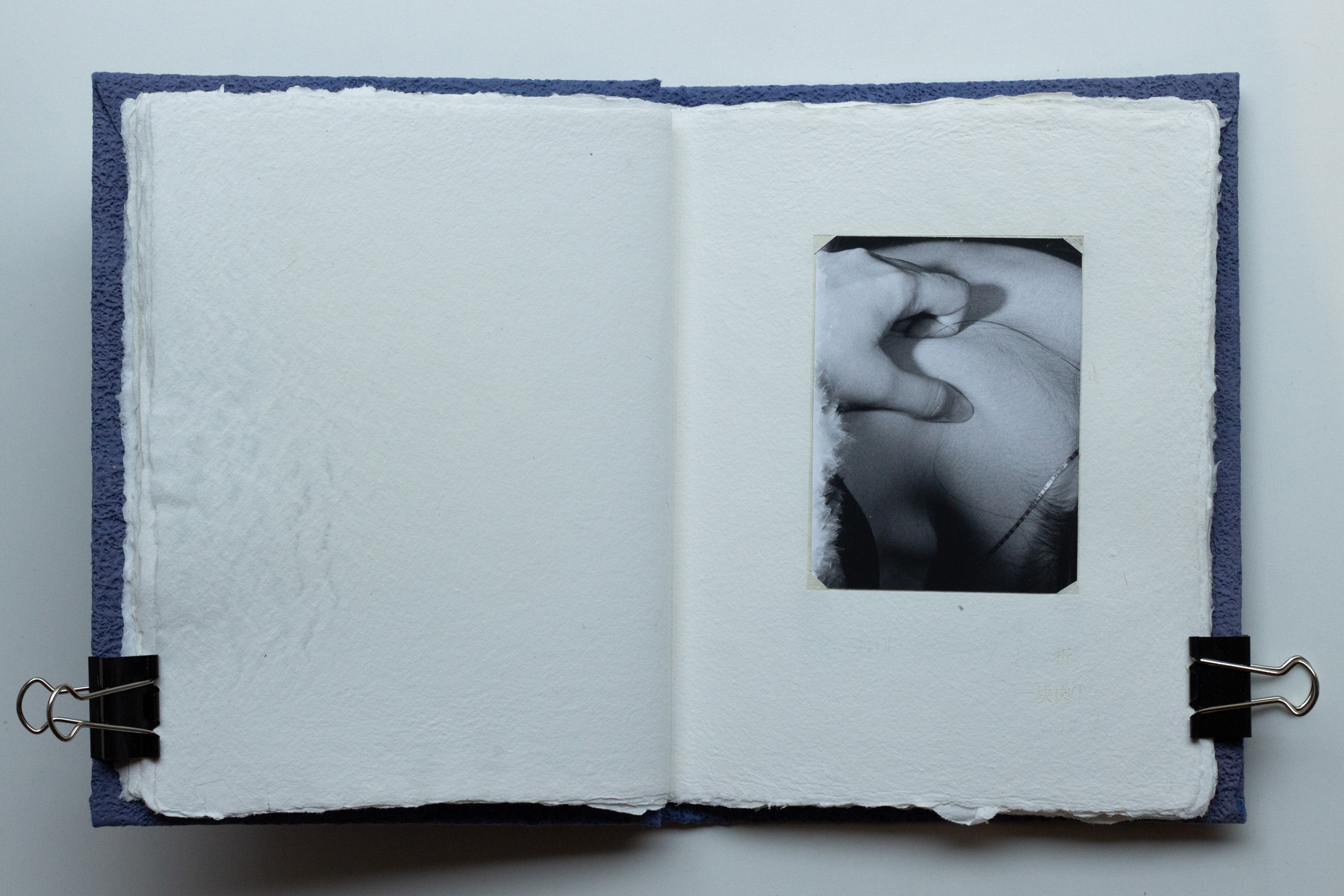 ×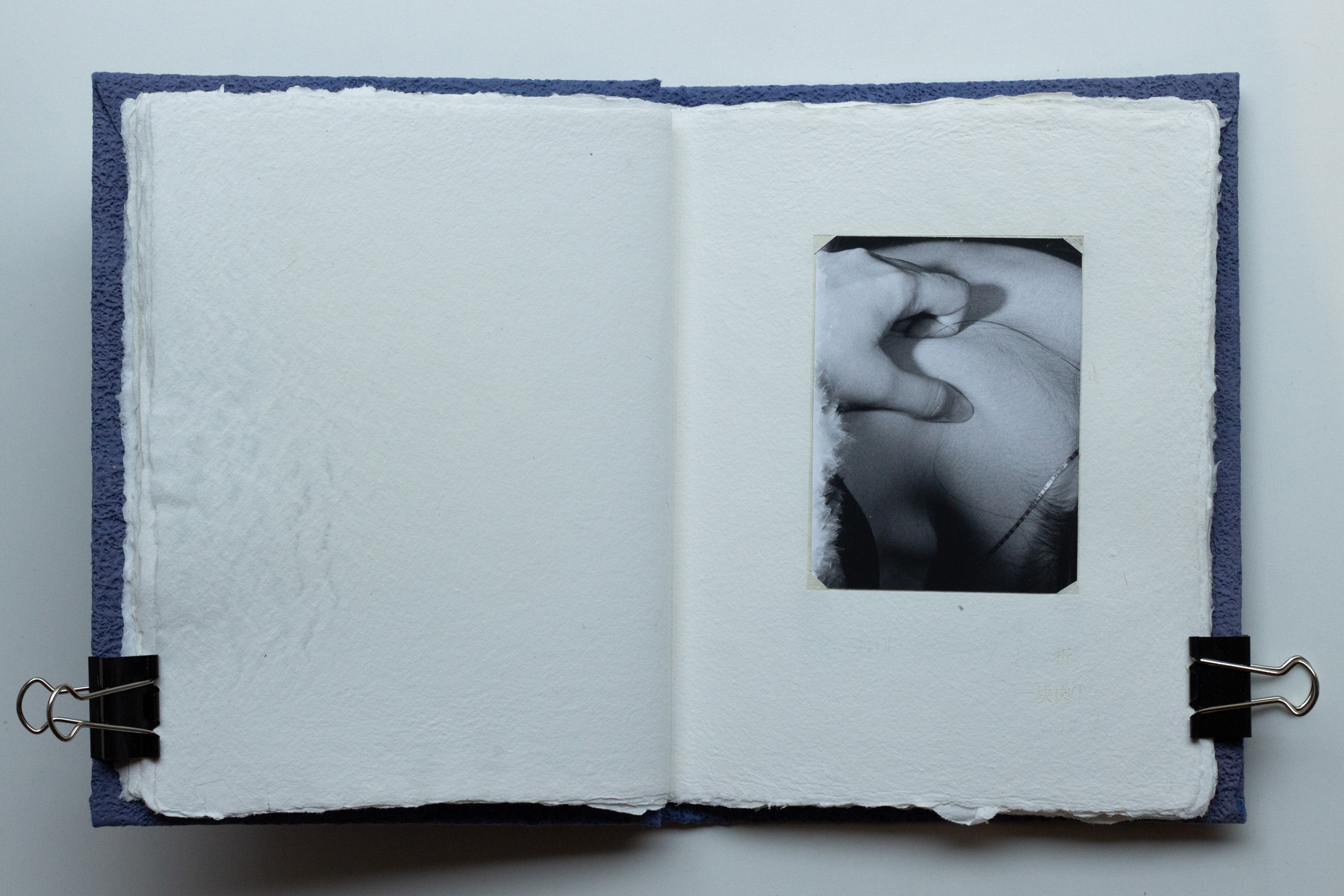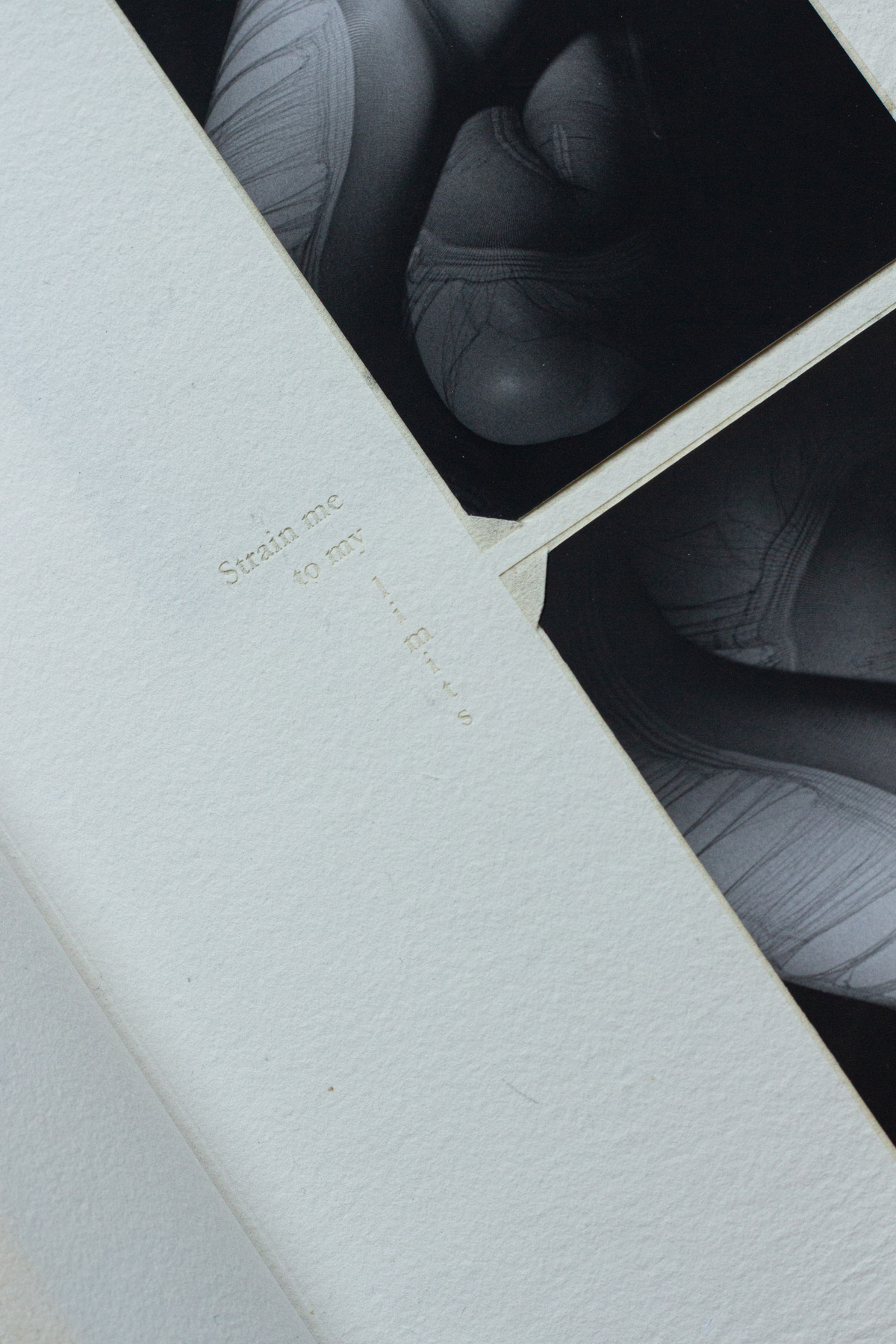 ×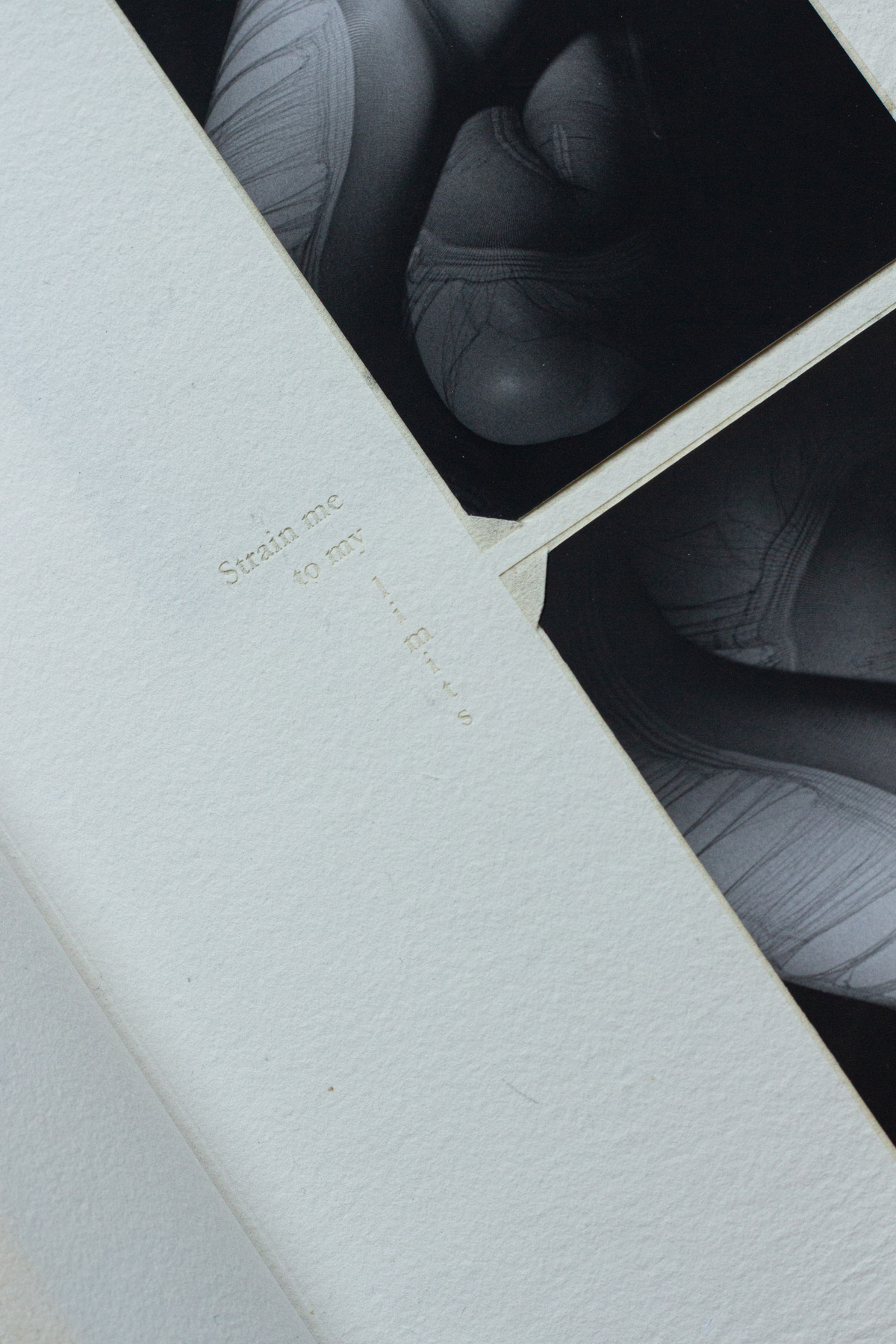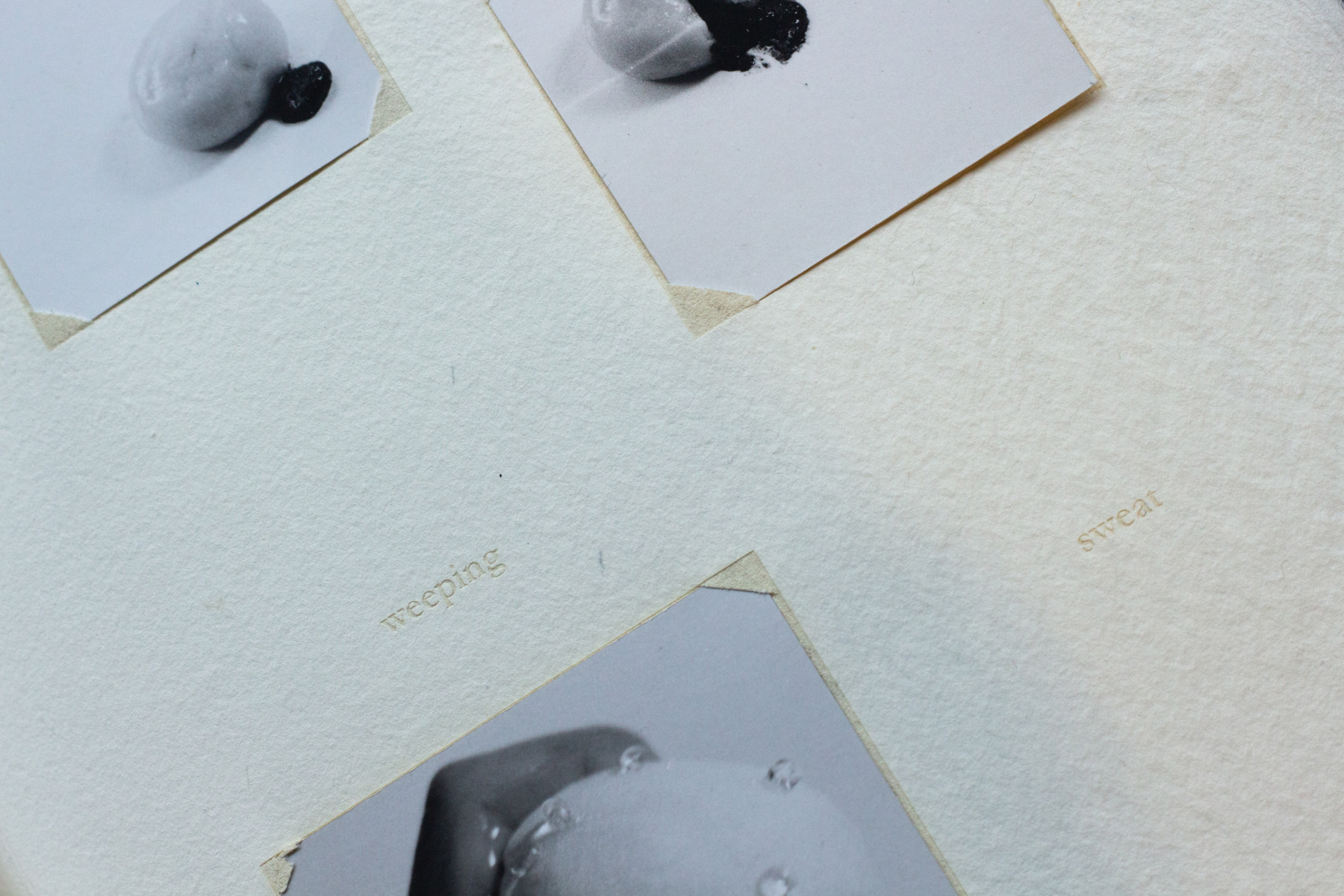 ×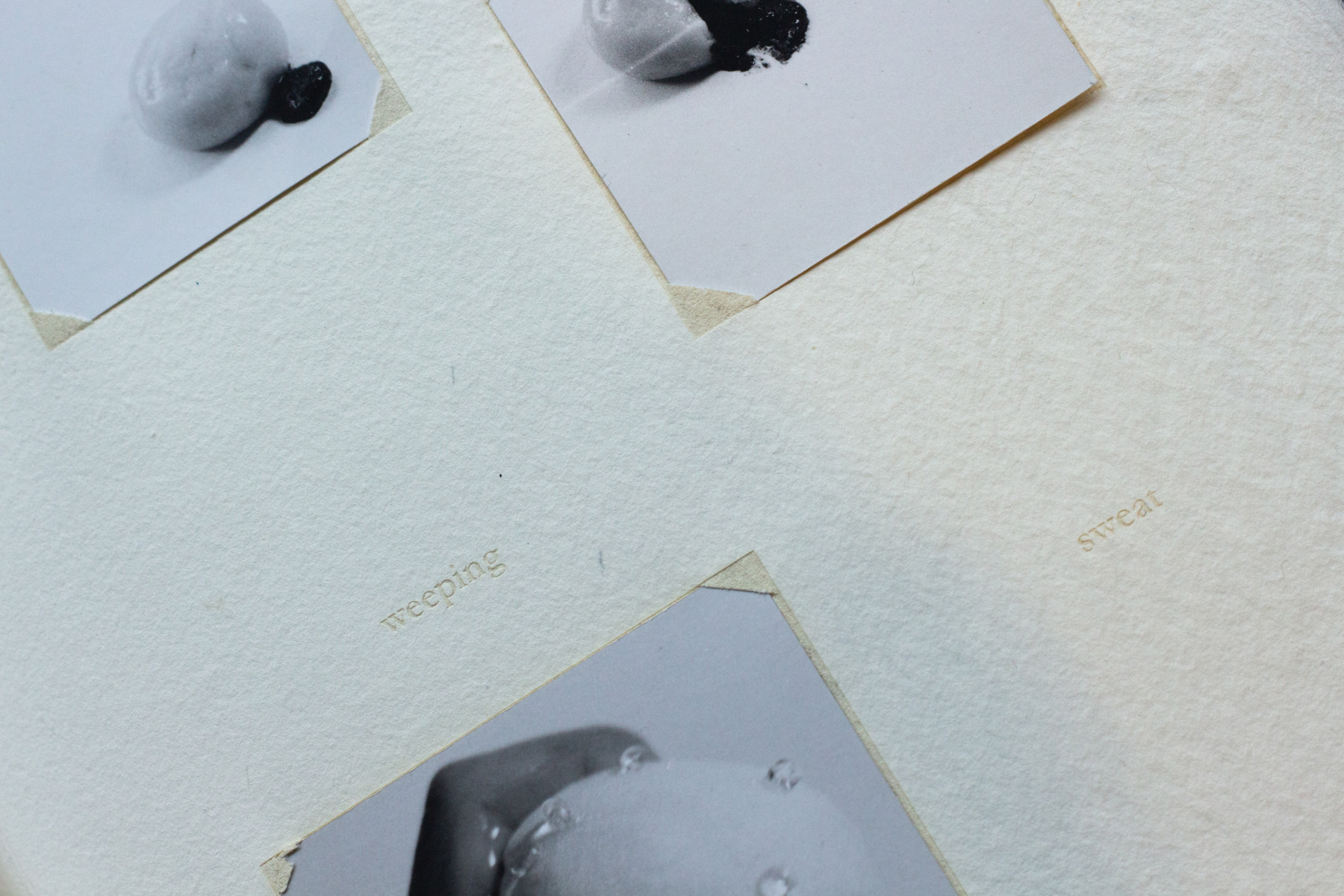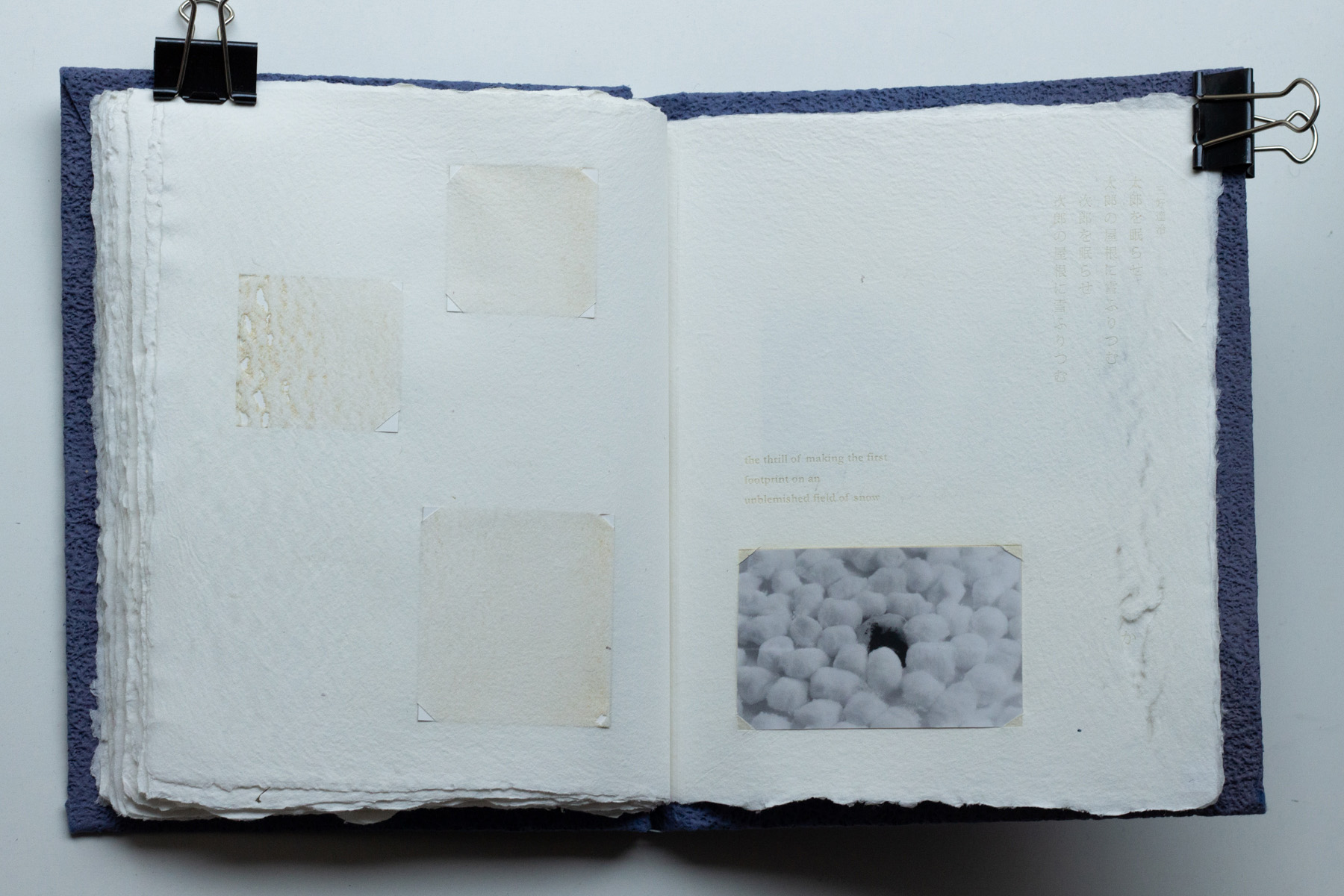 ×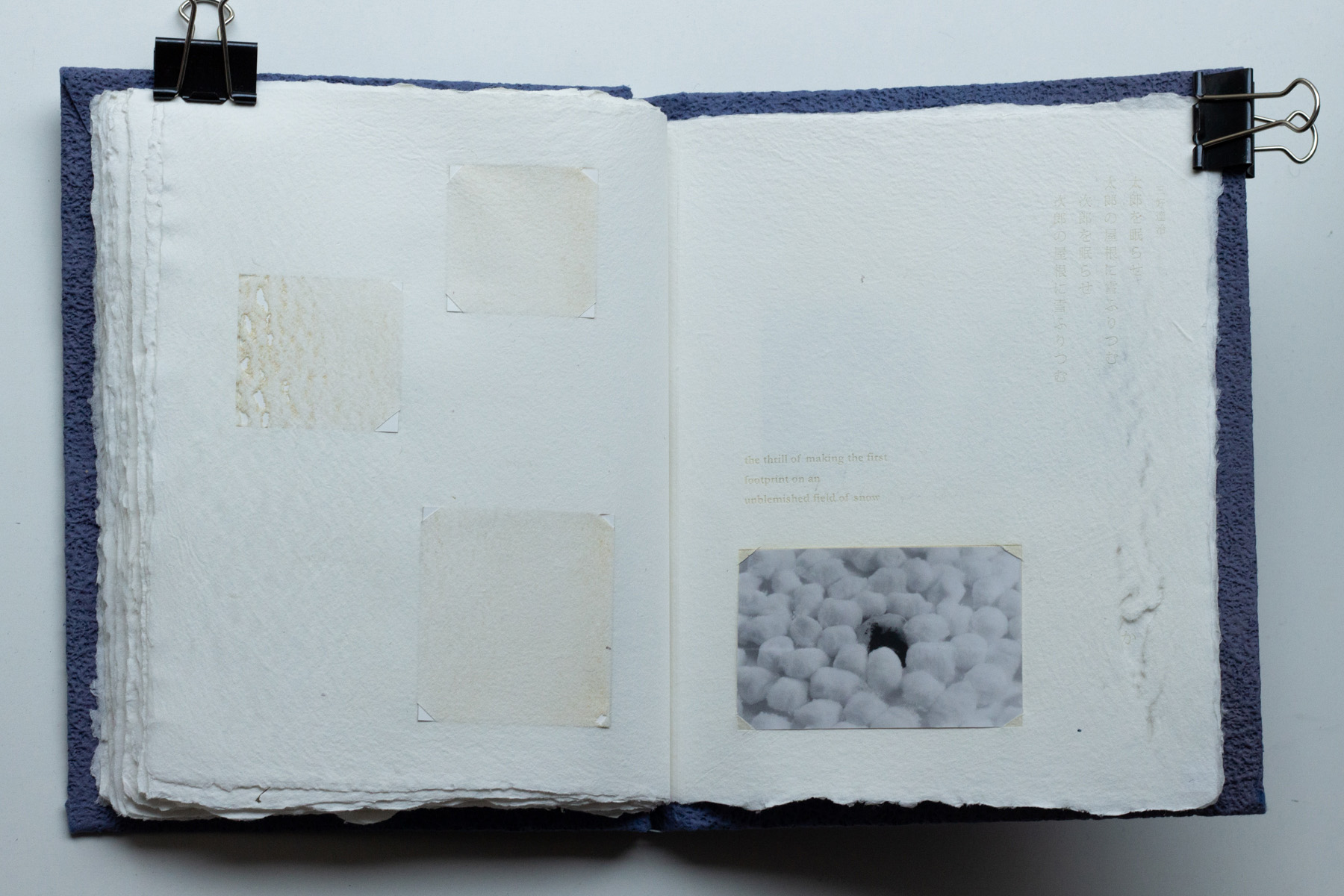 Minute Tremblings. 2021. Handbound. 23.6 x 19.7 x 1.5 cm. (9.29 x 7.76 x 0.59 in). Handmade cotton sheets, Ilford Multigrade FB Classic Matte Variable Contrast Paper, foam, cardboard, and linen thread.

Minute Tremblings marks my first foray into making artist books. I made every sheet of paper in this book by hand and printed every photograph in this book in the darkroom. Each photograph is tipped into designated laser-engraved spaces on the pages. This book features text in Chinese, Japanese, French, and English, all of which is laser-engraved on the paper.

Copyright © 2021- Angelica Ong. All Rights Reserved.